THE GUN a film by Pasquale Squitieri
In the suburb of Rome, similar to any suburb of big cities, three boys discover a void flat and decide to rob it. They are not professional, badly organised and noisy. Vita Callini, a lyric singer now retired due to an illness to her vocal cords, discovers them and police is alerted. The three boys try to escape but a policeman enervated by the neighbours' cries kills one of them. Mr. Luigi Compagna - who is the real protagonist of our story - remains for hours staring at the dead boy. He is a fifty-year old man who works at the head of a big store but from now on violence enters his life that was a life of routine and compromises. Violence had never touched him before but now he is absolutely upset and thrown into a climate of uncertainty. Luigi, fascinated like an automate, decides then to buy a revolver the presence of which, little by little, will change his life.
He regains the vitality he had lost due to the routine stress, becomes a man firmly decided in life, business, even in his attitude towards his young daughter. Luigi becomes provoking, reacts absurdly even against his own will. But one day, doubting of his wife's fidelity and just when she tries to lead him back to reality, the destiny overwhelms him: from an opposite window a man, also possessed by gun fascination, kills him.
| | |
| --- | --- |
| CODE | 436 |
| GENRE | DRA |
| TITLE | THE GUN |
| ORIGINAL TITLE | L'ARMA |
| DIRECTOR | PASQUALE SQUITIERI |
| YEAR | 1978 |
| PRODUCTION | MARATEA FILM |
| CAST | CLAUDIA CARDINALE |
| CAST | STEFANO SATTA FLORES |
| VERSION | ITALIAN |
| VERSION | ENGLISH |
| VERSION | FRENCH |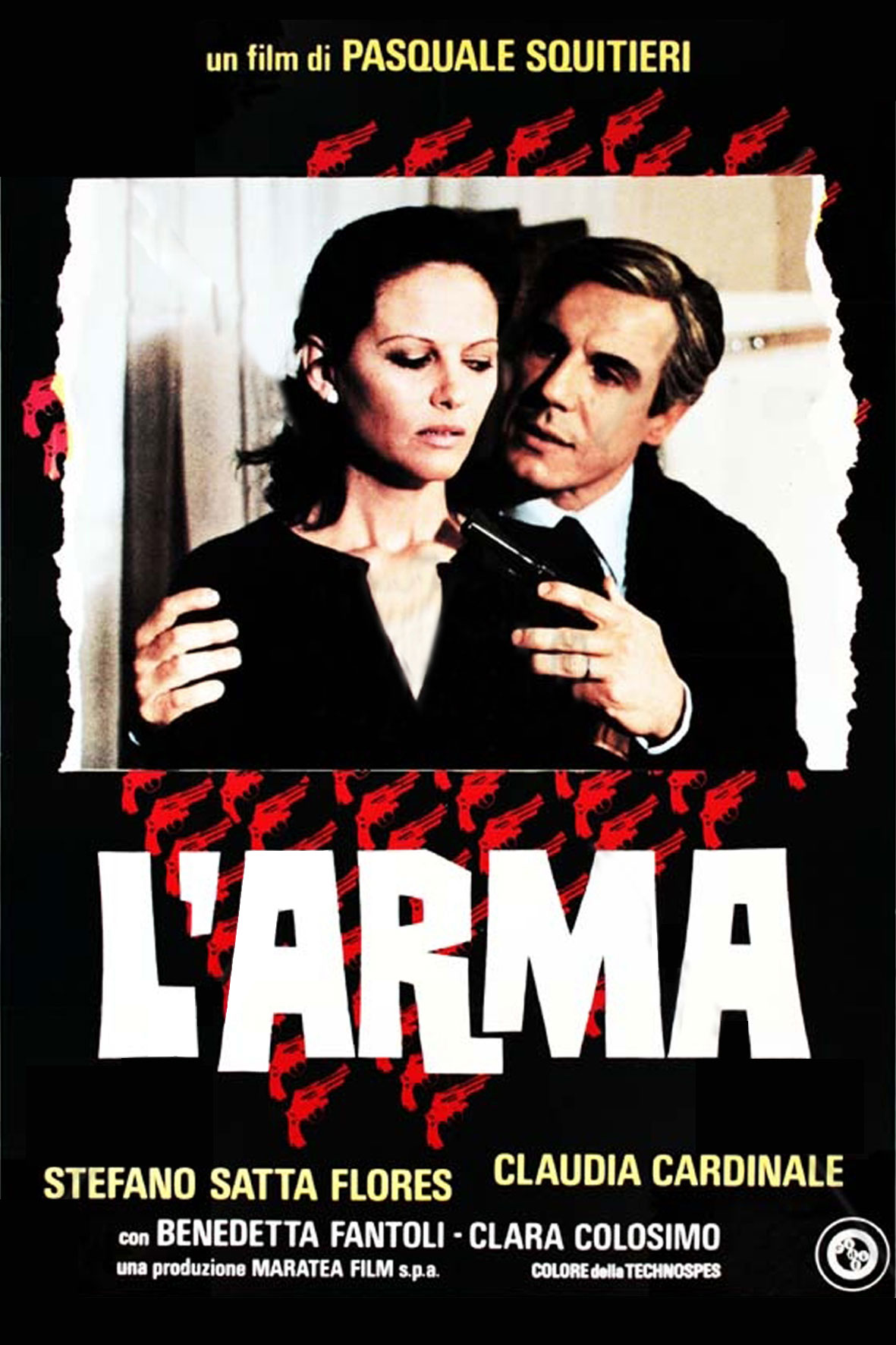 Email us to require password