ORGASMO aka PARANOIA a film by Umberto Lenzi
Following the death of her wealthy husband, American socialite Kathryn West seeks seclusion at an Italian villa rented by her lawyer, Brian Sanders. She soon becomes bored, however, and welcomes the sudden appearance of Peter Donovan, a young American student whose car has broken down near the villa. After Peter seduces the willing Kathryn in the shower, he brings his "sister" Eva into the household and initiates a series of nightly orgies in which Kathryn's sexual desires are stimulated by alcohol and drugs. As the debauchery progresses, Peter dismisses the servants and makes Kathryn his prisoner. The Italian print has a different ending than the international release version.
Orgasmo is a 1969 giallo film starring Carroll Baker and Lou Castel and directed by Umberto Lenzi.[3][2] This film helped launch the second phase of Carroll Baker's career, where she became a regular star in Italian productions.[4] Orgasmo was released internationally under the title Paranoia.[5] It was one of the first films to carry an X rating in the United States under the newly-established Motion Picture Association film rating system.
| | |
| --- | --- |
| CODE | 595 |
| ORIGINAL TITLE | ORGASMO (PARANOIA U.S.A. title) |
| DIRECTED BY | Umberto Lenzi |
| CAST | Carroll Baker, Lou Castel, Colette Descombes |
| PRODUCER | Société Nouvelle de Cinématographie (SNC), Titanus, Tritone Cinematografica |
| PHOTOGRAPHY | Guglielmo Mancori |
| MUSIC BY | Piero Umiliani |
| EDITING | Enzo Alabiso, Stanley Frazen (as Stan Frazen), John Shouse |
| GENRE | DRAMA, ROMANCE, THRILLER |
| YEAR | 1969 |
| COUNTRY | Italy, France |
| TIME | 91' |
| AVAILABLE VERSIONS | ITALIAN - ENGLISH |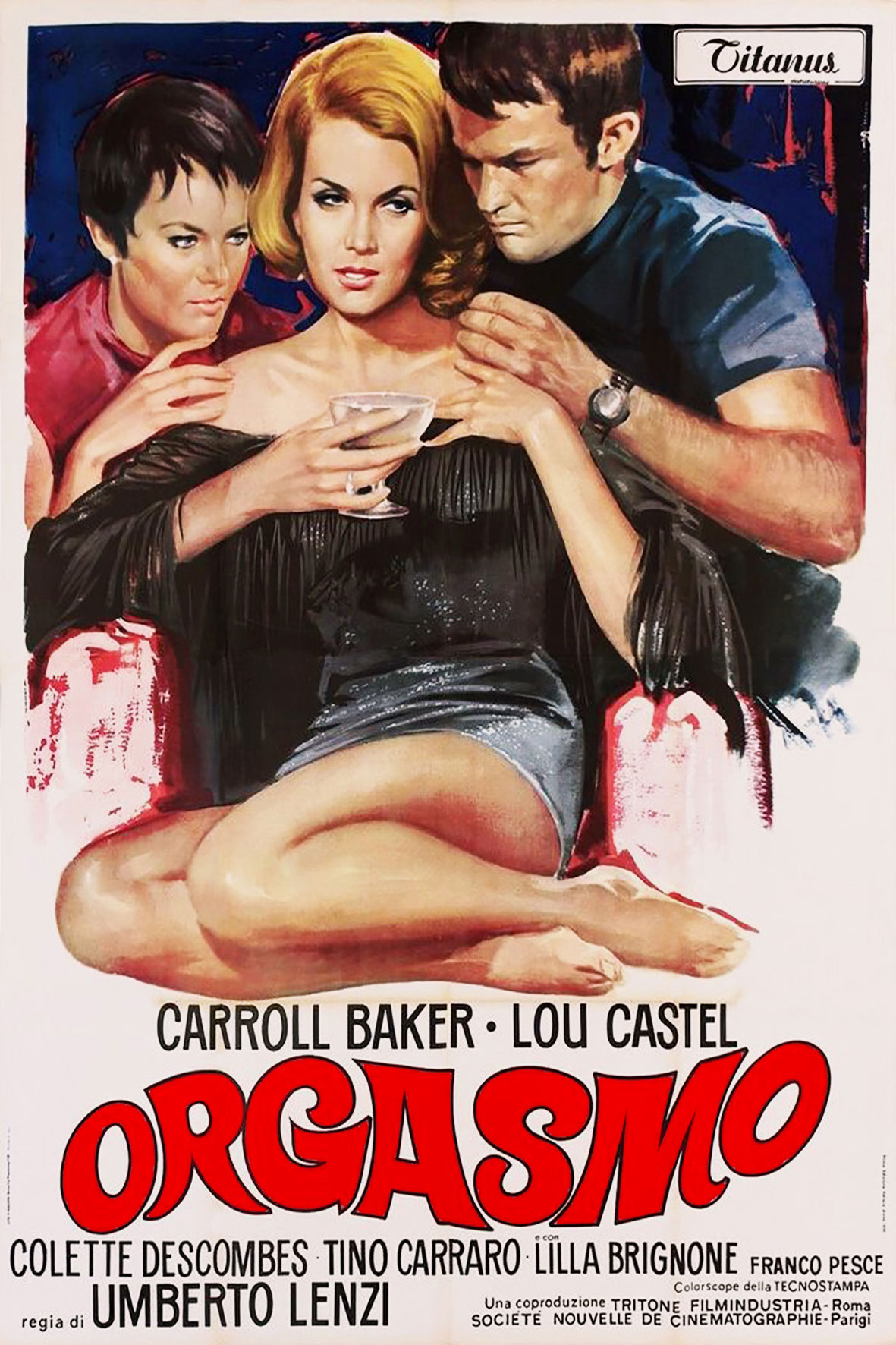 BOX SET GIALLO COLLECTION
Email us to require password