TRANSGRESSING a film by Tinto Brass
CARLA, a 20-year-old Venetian girl with sinuous curves, a happy disposition, and an exuberant sensuality enters, lively and carefree, a real-estate office in London: she is looking for an apartment to rent for MATTEO, the student in Economics and Commerce at the University of Venice whom she is in love with, who intends to join her in London for a "full immersion" course of English.
MOULK the 40ish owner of the agency, with insinuating, ambiguous, and persuasive manners, does not take long to transform the commercial dealing into explicit sexual advances. These Carla punctually omits referring to during the phone calls she makes to Matteo in Venice; although she loves him, she sees no reason to give up what she thinks of as simply "happy flashes". The film tells about the erotic-amorous skirmishes that Carla's lies arouse in Matteo's jealousy, to the point where he decides to give up his planned trip to London. Carla., takes it badly and reacts to the break-up with Matteo by accepting not only Moira's courtship, but also that of MARIO, Moira's ex-husband who, during a torrid London party involves her, along with other women, in the "proof of truth" of a transgressive "Judgment of Paris" . But Matteo's feelings for Carla are stronger than any resentment and therefore, although gnawed by doubts and suspicions, he decides to join her in London. There, in the midst of a turbulent confrontation, he winds up being aware of a surprising reality: though the thought that his girl is in someone else's arms maddens him with jealousy, that same jealousy makes him crazy with desire for her. He prefers, therefore, to see in Carla's lies the very truth they were meant to conceal: the extraordinarily transparent signals of her most intimate, secret, "scandalous" and unconfessable desires. And instead of claiming pathetic sincerities from her, he winds up only apparently paradoxically asking her tensely: "Carla, swear you'll always lie to me!".
| | |
| --- | --- |
| CODE | 382 |
| ORIGINAL TITLE | TRA(sgre)DIRE |
| DIRECTED BY | TINTO BRASS |
| CAST | MARIO PARODI, YULYA MAYANCHUK, FRANCESCA NUNZI, JARNO BERARDI |
| PRODUCTION | C.R.C. |
| PHOTOGRAPHY | Massimo Di Venanzo |
| MUSIC | Pino Donaggio |
| EDITING | Tinto Brass |
| GENRE | EROTIC |
| YEAR | 1999 |
| COUNTRY | ITALY |
| TIME | 91' |
| AVAILABLE | ITALIAN, ENGLISH, FRENCH, GERMAN, SPANISH, PORTUGUESE, RUSSIAN, TURKISH, JAPANESE |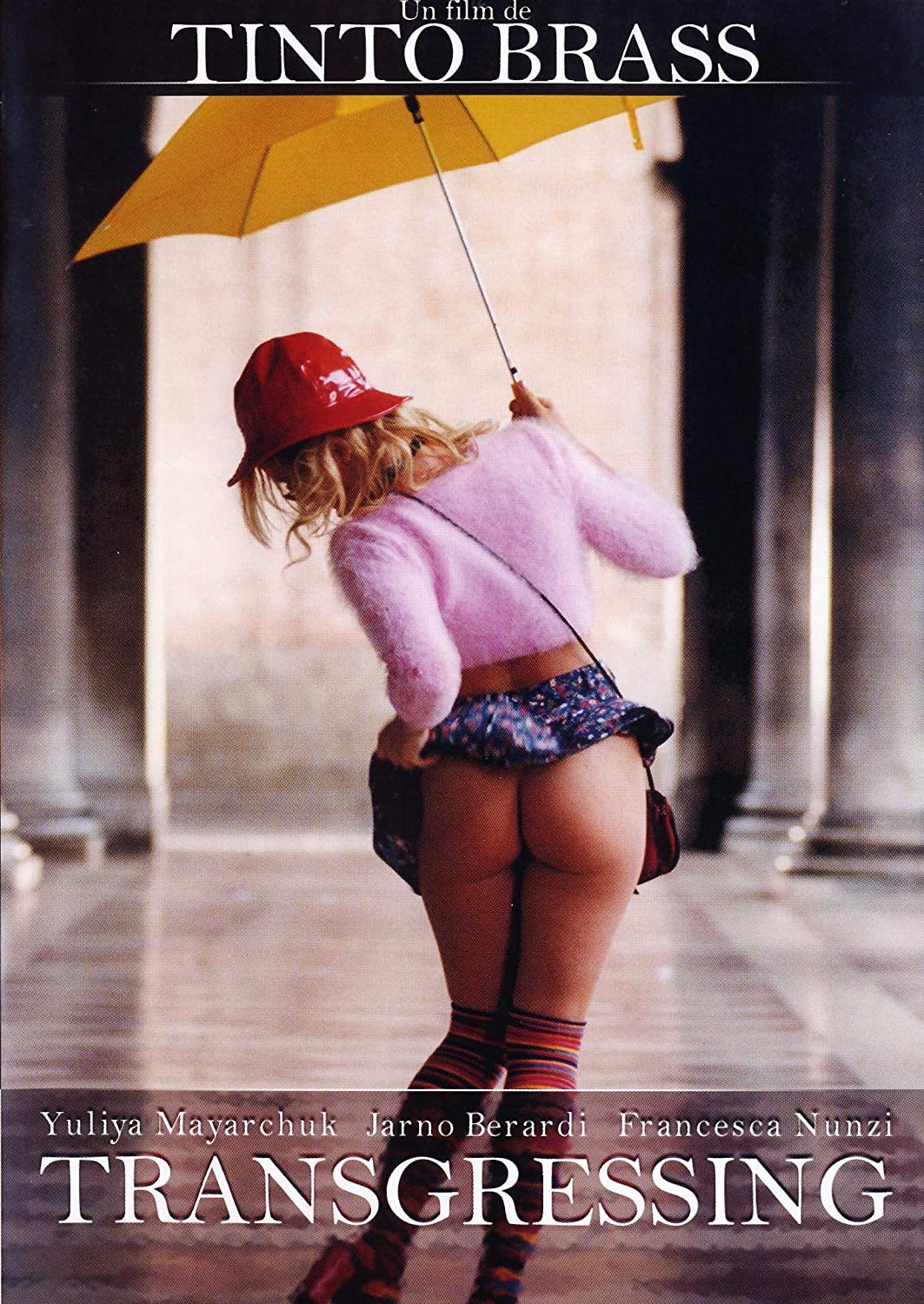 Email us to require password