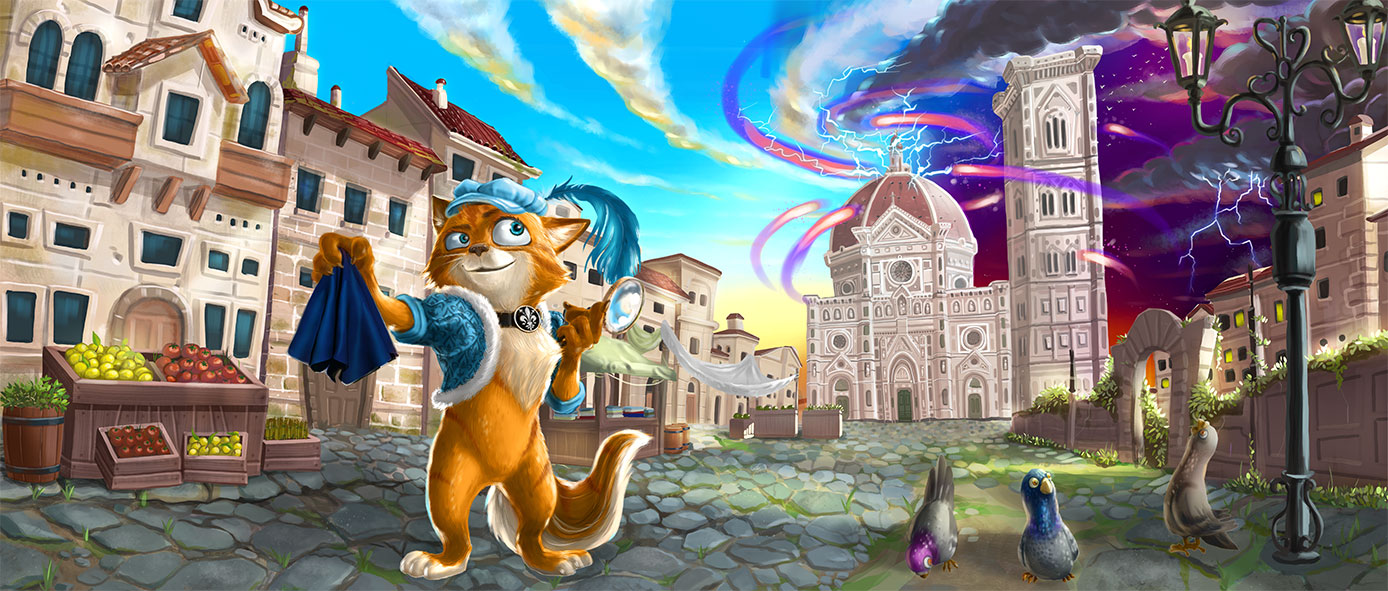 THE FLORENTINE CATS
Logline and Treatment
Logline: Set in Renaissance Florence, the "cat detective" Tinzi and his friends must search to discover who is terrorizing the town as the mysterious … CAT BURGLAR!
Treatment: It is the height of the Renaissance in Florence, a city at the center of a renewed cultural rebirth with its beautiful buildings, bustling squares, stunning artwork and luxurious villas. The town is where advancements in the arts and sciences are not only seen in mankind, but also with The Florentine Cats!
In Renaissance Florence, Tinzi is a red striped cat who is an ideal representative of the period with a curiosity that surpasses that of his fellow cats. As a kitten, he receives the Florentine lily (fleur de lis) collar from his family, a symbol of Florence and that he is proudly a Florentine Cat.
One evening as a kitten, Tinzi's curiosity gets the best of him at the Duomo Cathedral. After playfully swinging on the tower bell, Tinzi finds a secret passage, stumbling upon a magical object whose power he learns can either save Florence … or curse it. Terrified by the discovery, the startled kitten searches for a way out of the room and finally escapes.Read More